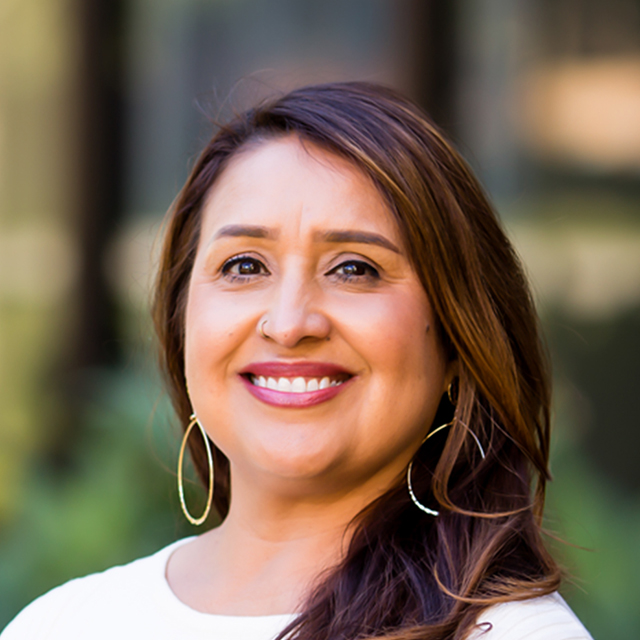 Davina M. Martinez
LCSW
MPH
Social worker
Vegan foodie, nature lover, guitar player and photographer
Davina M. Martinez is a social worker who provides supportive counseling to patients with serious health concerns, working in particular with patients and their families before and after liver transplantation. She also serves as a patient advocate by facilitating communication among patients, families and the many specialists on the transplant team, and she provides referrals to community services.
Martinez is especially interested in culturally competent trauma-informed care for vulnerable populations (an approach founded on sensitivity to how people of different backgrounds respond to trauma), substance abuse counseling and bereavement support. She also focuses on helping patients find and develop tools or strategies to enhance their own wellness.
Martinez earned her master's degrees in social welfare and public health at the University of California, Berkeley. Prior to becoming a social worker, Davina worked for 20 years as a public health official with the Food and Drug Administration.
Martinez is a member of the UCSF Native American Health Alliance, National Association of Social Workers and American Public Health Association.
Martinez was born and raised on the Colorado River Indian Reservation in Arizona. She loves staying connected to her Southern Paiute, Chemehuevi, Shoshone and Mexican culture and community by attending ceremonies and powwows on her reservation as well as in the Bay Area.
Education

UC Berkeley, MPH, 2014

UC Berkeley, MSW, 2014
My goal is to create a safe, holistic healing space for my patients.
Please check with your health insurance plan regarding coverage for this type of care. Not all providers at UCSF are covered by every insurance plan.