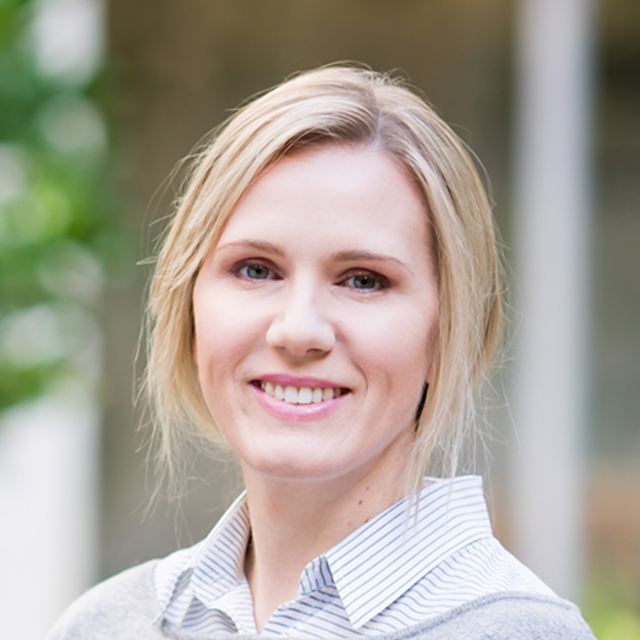 Roseanne Krauter
FNP
RN
MSN
Nurse practitioner

Roseanne Krauter is a nurse practitioner who cares for patients with otolaryngology conditions, of those of the ear, sinuses and throat. She has expertise in treating problems such as vertigo, dizziness disorders, hearing loss, chronic otitis media (ear infections), head and neck masses, nasal congestion, sinus infections, nose bleeds, voice changes and general otolaryngology issues. She treats patients by performing procedures and prescribing medications.
Krauter's current research focuses on vestibular migraine, a type of migraine that makes people feel dizzy. She studies treatment outcomes for vestibular migraine, as well as the characteristics of chronic dizziness and other vestibular disorders (conditions affecting parts of the inner ear and brain). She has contributed to research on genetic mutations related to sensory hearing loss, stem cell regeneration of inner-ear hair cells (damage to these cells can lead to hearing loss) and the role of cytochrome P450 (a liver enzyme) in metabolizing selective serotonin reuptake inhibitors.
Krauter earned a bachelor's degree in microbiology at the University of California, Santa Barbara, followed by a bachelor's degree in nursing at Columbia University. While at Columbia University, she received the nursing alumni scholarship, the nursing excellence in genetic studies award and induction into the Sigma Theta Tau International Honor Society of Nursing. Following graduation from Columbia University, she completed her national boards to become a family nurse practitioner.
Krauter began her career as a nurse practitioner in otolaryngology at Stanford Medical Center, where she worked from 2011 to 2015. While there she cared for patients covering the full scope of otology (ear diseases), neurotology (neurological disorders of the ear) and auditory (hearing) problems. She joined UCSF's team for otology, neurotology, auditory and vestibular disorders in 2015.
Krauter has volunteered as a medical provider in Cambodia and served as a consultant for otologic medical practices in Australia. She has authored multiple articles published in peer-reviewed journals and has been invited to lecture on various topics in the field of otolaryngology at academic meetings as well as community forums. She is a member of the American Association of Nurse Practitioners.
Education

Columbia University, BS, Nursing

Columbia University, MS, Nursing, 2011

UC Santa Barbara, BS, Microbiology

Board Certifications

Family Nurse Practitioner, American Nurses Credentialing Center
Please check with your health insurance plan regarding coverage for this type of care. Not all providers at UCSF are covered by every insurance plan.