Our Leadership
UCSF Health, with affiliations throughout Northern California, is internationally renowned for providing highly specialized and innovative care. The health system is an integral part of UC San Francisco, one of the top universities in the nation for health sciences research and higher education.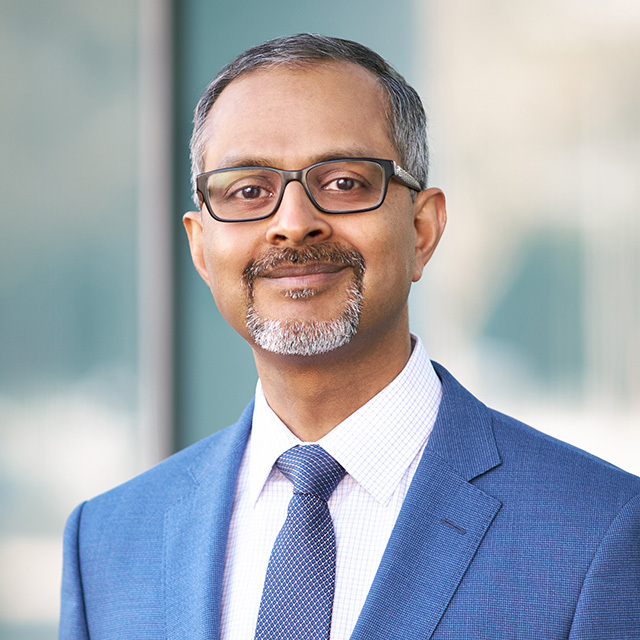 PRESIDENT | CHIEF EXECUTIVE OFFICER
Suresh Gunasekaran
Suresh Gunasekaran is president and chief executive officer (CEO) of UCSF Health, an internationally recognized health system that includes UCSF Benioff Children's Hospitals, Langley Porter Psychiatric Hospital and Clinics, UCSF Benioff Children's Physicians and the UCSF Faculty Practice. UCSF Health includes approximately 18,000 staff and physicians, maintains 1,290 beds, admits 41,000 patients and has over 2.5 million outpatient visits yearly, and has annual revenue of more than $5 billion.
Gunasekaran also oversees UCSF Health's expanding network of affiliated health care organizations throughout Northern California. U.S. News & World Report consistently ranks UCSF Medical Center among the country's top 10 hospitals and UCSF Benioff Children's Hospitals among the nation's best pediatric medical centers.
Gunasekaran leads the execution of UCSF Health's vision and the institution's next phase of growth, revitalization and innovation, including in the area of technology. He partners with UCSF's research and education enterprises and upholds the health system's PRIDE (Professionalism, Respect, Integrity, Diversity and Excellence) values, and commitment to advancing anti-racism and social justice.
Gunasekaran has more than 20 years experience in health care administration and information technology, with a focus on quality and safety, patient service, collaboration and operational excellence. He most recently was CEO of University of Iowa Hospitals & Clinics and associate vice president for University of Iowa Health Care. He led the clinical enterprise of Iowa's only comprehensive academic medical center, a more than $2 billion operation with 11,000 employees. He previously served as chief information officer and then chief operations officer for the health system of University of Texas Southwestern Medical Center. He began his career in health care as an administrative director in outpatient clinical operations at Children's Hospital at Vanderbilt. He also worked as an analyst for both Gartner and IBM/Healthlink.
Gunasekaran earned a master of business administration degree, graduating with honors, from Southern Methodist University.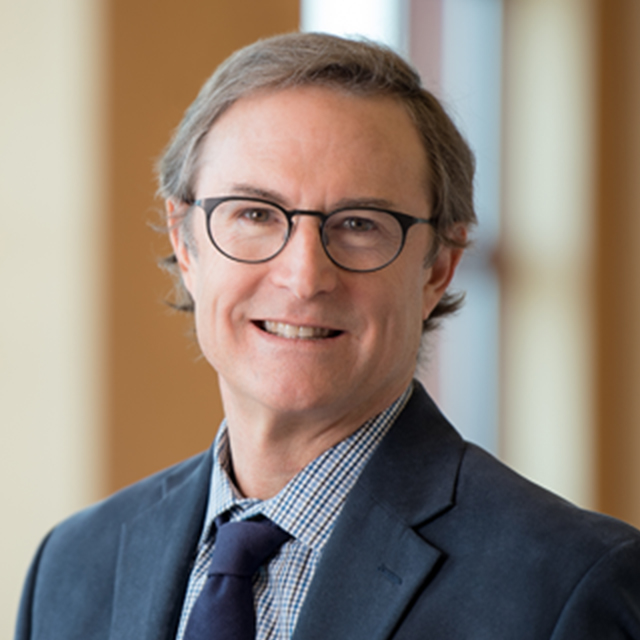 Executive vice president | Chief clinical officer
Vice dean, UCSF School of Medicine
Josh Adler, MD
Dr. Josh Adler is executive vice president and chief clinical officer at UCSF Health as well as vice dean for clinical affairs at the UCSF School of Medicine. As chief clinical officer, he oversees the coordination, clinical integration, and quality and safety of care across the health system. He is responsible for the faculty practices organization, the clinical cancer center and mental health services; leads the health system funds flow program; and oversees population health, medical staff affairs, risk management, clinical innovation and resource management. As vice dean, he works with clinical department chairs to ensure alignment of UCSF's clinical, research and education priorities and physician involvement in operational decision-making.
Adler is a practicing internist and professor of clinical medicine at UCSF. He previously served as chief medical officer at UCSF Medical Center and medical director of ambulatory care. He earned his medical degree at the University of California, San Diego School of Medicine, and completed a residency at UCSF, followed by a chief resident year at the San Francisco Veterans Affairs (VA) Medical Center. He held several positions in the VA system, including chief medical officer of the VA Sierra Pacific Network.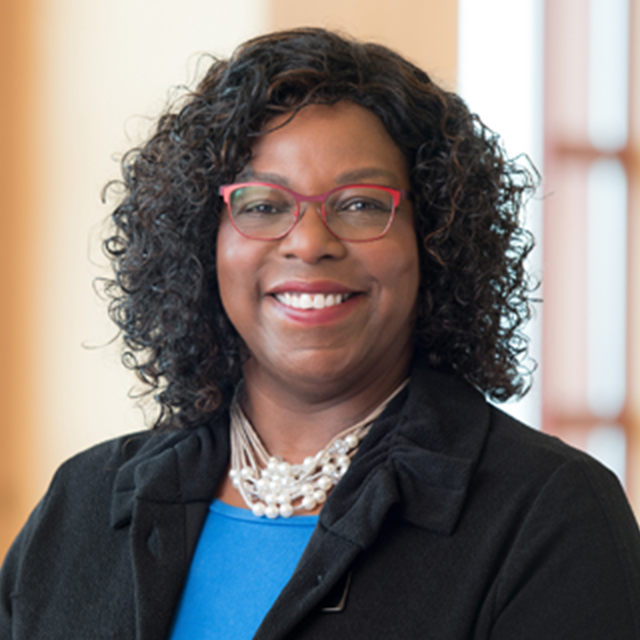 Chief Operating Officer | Senior Vice President
Sheila Antrum, MHSA
Sheila Antrum is senior vice president and chief operating officer at UCSF Health. She ensures that the operations of patient services across the health system align with UCSF Health's vision and strategic objectives. She oversees strategic implementation of UCSF Health's affiliations, finances, quality and safety for adult patient services across UCSF Health's locations and affiliates on the west side of the bay and has matrixed responsibilities for operations in children's and cancer services. Nursing, clinical services, facilities, supply chain, major construction projects, pharmaceutical, women's services and perioperative services report to her.
Antrum has been with the University of California for more than two decades. She recently served as chief nursing and patient care services officer for UCSF Medical Center and UCSF Benioff Children's Hospital San Francisco, and previously worked at the University of California, San Diego Medical Center and the University of Pennsylvania's Perelman School of Medicine. She holds a bachelor's degree in nursing from Hampton University and a master's in health services administration from the University of Michigan School of Public Health.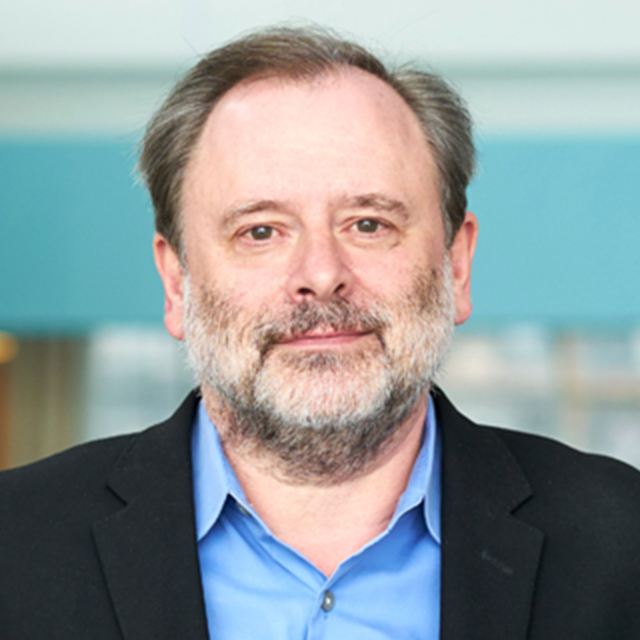 SENIOR VICE PRESIDENT | PRESIDENT, CANCER SERVICES
PRESIDENT, UCSF HELEN DILLER FAMILY COMPREHENSIVE CANCER CENTER
Alan Ashworth, PhD
Dr. Alan Ashworth is senior vice president of clinical services and the president of cancer services at UCSF Health, as well as president of the UCSF Helen Diller Family Comprehensive Cancer Center. He is responsible for all cancer-related activities across UCSF, including research and clinical operations. Ashworth co-leads the Center for BRCA Research, which provides personalized care and planning for families with BRCA and other mutations and performs research into treatments and preventive strategies. He co-leads SF CAN, the first comprehensive cancer strategic plan for a major U.S. city, and the University of California (UC) Cancer Consortium, a research and advocacy alliance of the National Cancer Institute-designated comprehensive cancer centers across UC.
Ashworth is a translational biologist and laboratory researcher who focuses on understanding cancer genetics to improve treatment and care of patients. In 1995, he was part of the team that identified the BRCA2 breast cancer susceptibility gene. Ten years later, he discovered how to kill BRCA1- and BRCA2-related tumor cells by treating them with PARP inhibitors. Based on his work, four different PARP inhibitors have been approved by the FDA for the treatment of ovarian, breast, pancreatic and prostate cancer. Before joining UCSF, Ashworth served as chief executive of the Institute of Cancer Research (ICR) and as director of the Breakthrough Breast Cancer Research Centre in London.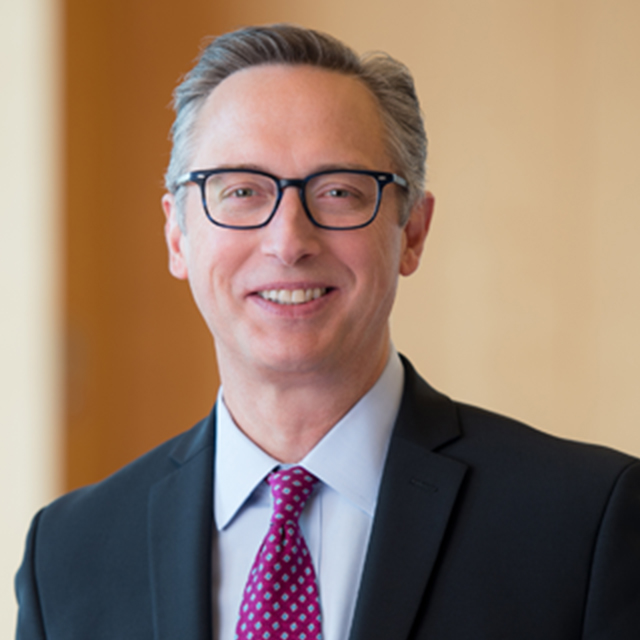 CHIEF INFORMATION OFFICER | SENIOR VICE PRESIDENT, INFORMATION TECHNOLOGY
Joe R. Bengfort
Joe R. Bengfort is senior vice president, information technology, and chief information officer at UCSF Health as well as an associate vice chancellor at UCSF. His responsibilities span across the university, including UCSF Health, research, education and administration, as well as strategic information technology (IT) initiatives at the University of California (UC) health system. At UCSF, he leads IT information and analytics, financial and human resources core systems, infrastructure, operations, customer support services and security. He represents UCSF at UC to establish strategy and tactics to protect data, systems, and university and health system operations.
Bengfort joined UCSF in 2011. He worked for 22 years at Perot Systems, where he held a broad range of senior leadership positions, including the management of client relationships and service delivery at Parkland Hospital, Lucile Packard Children's Hospital Stanford, Triad Hospitals and Stanford Health Care. He has a bachelor of science in electronic engineering technology from Texas A&M University.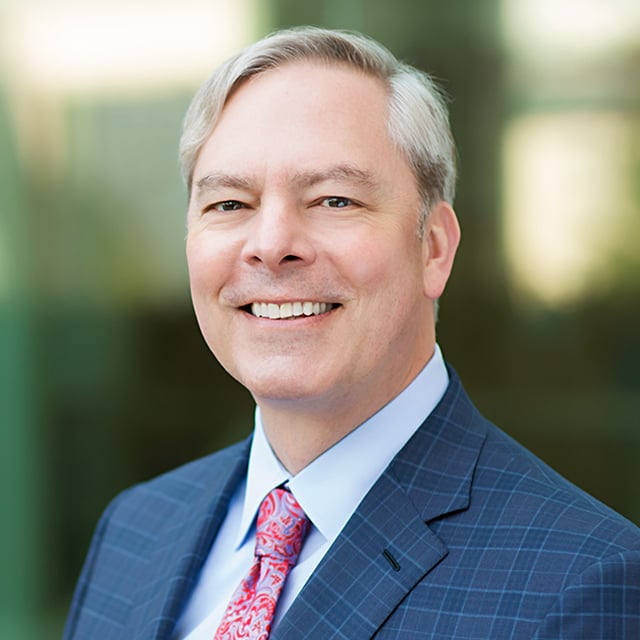 PRESIDENT | UCSF BENIOFF CHILDREN'S HOSPITALS
SENIOR VICE PRESIDENT | CHILDREN'S SERVICES, UCSF HEALTH
Matthew Cook, MBA
Matthew Cook is president of UCSF Benioff Children's Hospitals and senior vice president of Children's Services at UCSF Health. He oversees strategic direction, operations and clinical services for all pediatric care in Oakland and San Francisco; partners with academic programs within UCSF; and serves as a core member of the UCSF Health leadership team.
Cook came to UCSF from Indianapolis, where he served as president of Riley Children's Health. He also served as chief strategy officer for Indiana University Health, where he provided strategic direction and leadership for pediatric services throughout the state's largest health system. Under his leadership, physician engagement increased by 20 percent and the hospital's foundation successfully met its five-year capital campaign. His term as president also saw dramatic improvements in the hospital's U.S. News & World Report rankings, as it achieved its best performance to date.
Before his time in Indianapolis, Cook was executive vice president of strategic planning and business development at Children's Hospital of Philadelphia, and spent nine years as a principal at the Chartis Group, a health care consulting firm based in Chicago.
Cook graduated cum laude from the Wharton School with bachelor's degrees in economics and German. He earned a master of business administration degree from New York University, where he was class valedictorian.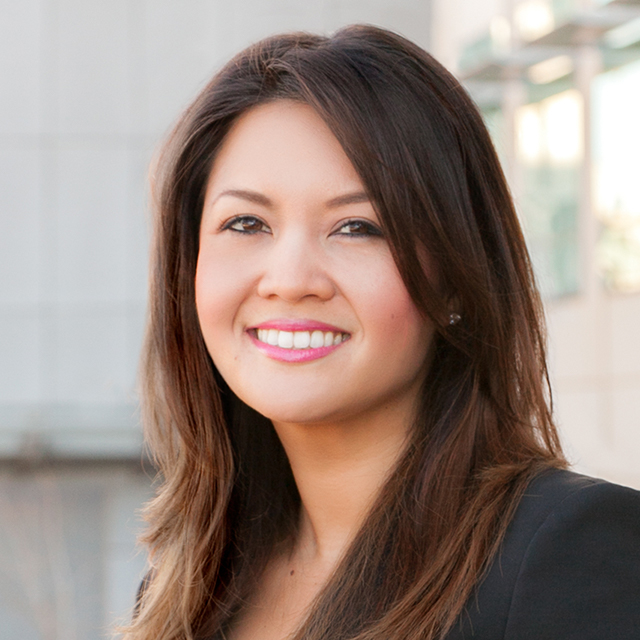 CHIEF STRATEGY OFFICER | SENIOR VICE PRESIDENT
PRESIDENT | AFFILIATES NETWORK
Shelby Decosta, MHA
Shelby Decosta is senior vice president and chief strategy officer at UCSF Health as well as president of the UCSF Health affiliates network. She is responsible for leading and executing strategic planning and business development for UCSF Health. As the chief strategy officer, she oversees relationship and network development for the health system, as well as concierge and executive health, managed care, and marketing and branding. As president of the UCSF Health affiliates network, she is responsible for executing each contract, managing these relationships, and ensuring their successful operational alignment with UCSF Health strategic priorities.
Decosta joined UCSF Health in 2015. She previously was senior vice president of mergers, acquisitions and partnerships at Trinity Health in Michigan. She also served in various strategic planning roles at Dignity Health in San Francisco and Nevada and at Southern California Permanente Medical Group (Kaiser Permanente). Decosta received her master's degree in healthcare administration and a bachelor of science in health promotion and disease prevention/health policy and management, both from the University of Southern California in Los Angeles.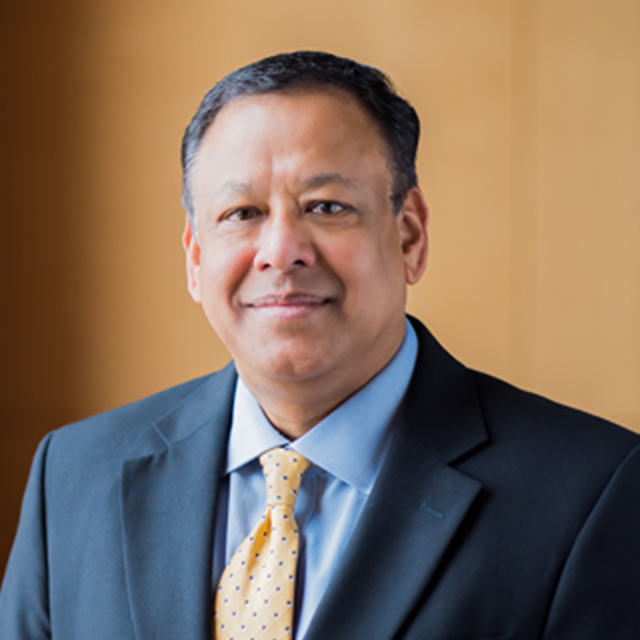 Chief Financial Officer | Senior Vice President
Raju Iyer, MS
Raju Iyer is senior vice president and chief financial officer. He is responsible for the financial strategy and services of UCSF Health, which has an annual revenue of more than $5 billion. Iyer oversees financial reporting, as well as capital management, decision support, government reimbursement, revenue cycle and health information management services for UCSF Health and its affiliated physician networks.
Iyer joined UCSF Health in 2018. Previously, he served as the regional chief financial officer for Providence St. Joseph Health in Northern California. With more than 18 years of experience in health care finance, he has managed financial operations of for-profit and nonprofit medical institutions, as well as adult and children's hospitals. His background also includes work on mergers and acquisitions. Iyer holds a master of science in accounting from the University of Illinois, Chicago, and a bachelor of science in commerce from the University of Bombay.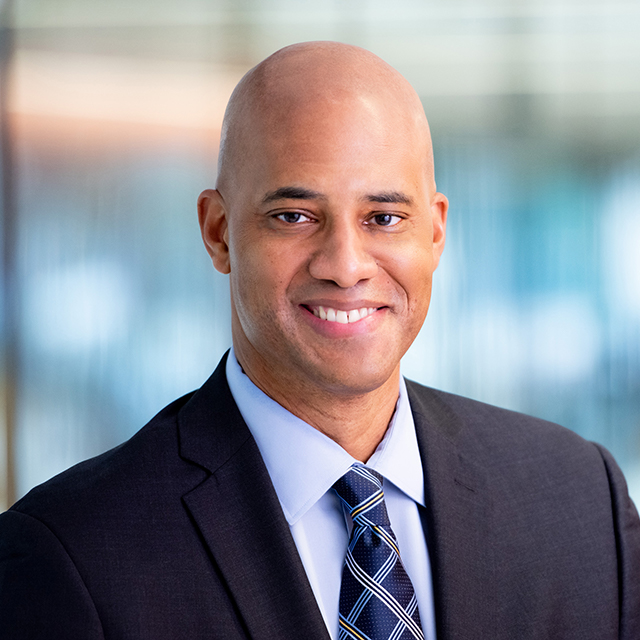 Senior vice president, human resources, ucsf health
associate vice chancellor, human resources, ucsf
Corey Jackson, JD
Corey Jackson is senior vice president, human resources, for UCSF Health and associate vice chancellor, human resources, UCSF. He oversees all human resources functions to support talent management across UCSF's academic, research, administrative and clinical departments. He is charged with strengthening UCSF's ability to attract, develop and retain the diverse talent necessary to be a leader in patient care and the world's preeminent health sciences innovator, and to make the organization the best place to work.
Jackson previously was executive vice president and chief talent officer at Parkland Health & Hospital Systems in Dallas, Texas. At Parkland, he evolved the human resources environment from a task-oriented, people management function to a talent management department dedicated to supporting the entire employee life cycle, from recruitment to retirement. Before his position at Parkland, he was vice president for compliance, diversity and ethics at George Mason University, director of diversity and inclusion at the National Collegiate Athletic Association (NCAA), and a legislative counsel for the U.S. House of Representatives. Jackson holds a juris doctor from the University of Miami School of Law, Coral Gables, Florida, and a bachelor of science from Virginia Polytechnic Institute and State University (Virginia Tech), Blacksburg, Virginia.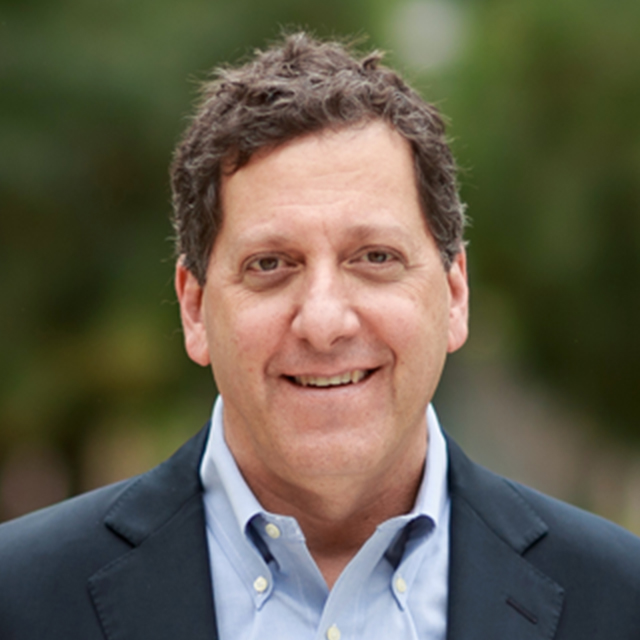 senior vice president
PRESIDENT, LANGLEY PORTER PSYCHIATRIC HOSPITAL AND CLINICS
Matthew State, MD
Dr. Matthew State is senior vice president of UCSF Health, president of UCSF's Langley Porter Psychiatric Hospital and Clinics (LPPHC), and chair of the UCSF Department of Psychiatry and Behavioral Sciences. His responsibilities include expanding access to the highest quality mental health care, developing world-class programs in research and education, and integrating psychiatry into the university's neuroscience community. State also leads mental health services at Priscilla Chan and Mark Zuckerberg San Francisco General Hospital and Trauma Center, UCSF Benioff Children's Hospitals and the San Francisco Veterans Affairs Medical Center. He is the Oberndorf Family Distinguished Professor of Psychiatry and Behavioral Sciences and a member of the UCSF Weill Institute for Neurosciences.
State earned his undergraduate and medical degrees from Stanford University and his PhD degree in human genetics from Yale University. He is board certified in child and adolescent psychiatry. Over the past two decades, State's laboratory has been a leader in the identification of genes underlying autism spectrum disorder and Tourette syndrome. He now collaborates extensively with colleagues at UCSF and other institutions to illuminate the neurobiology of these syndromes, leveraging his lab's genetic discoveries. State was elected to the National Academy of Medicine in 2013.
The UCSF Health Office of the CEO includes functions that span across the health system and campus.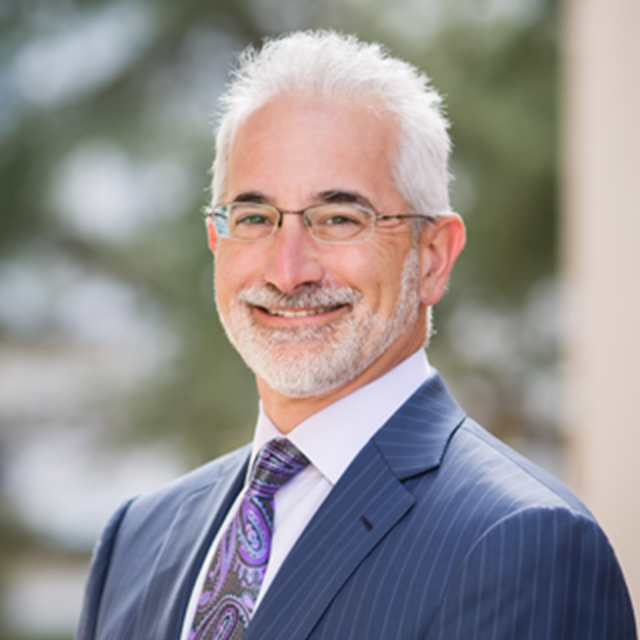 CHIEF DIGITAL TRANSFORMATION OFFICER | ASSOCIATE VICE CHANCELLOR, INFORMATICS, UCSF
Michael Blum, MD
Dr. Michael Blum is associate vice chancellor, informatics, and chief digital transformation officer at UCSF. Blum is responsible for UCSF's strategic design and implementation of informatics and digital health capabilities in support of clinical care delivery and discovery. He is a professor of medicine in cardiology, specializing in preventive cardiology and care of patients with congestive heart failure or valvular heart disease, and general cardiology. Blum is passionate about wellness and preventing heart disease through a heart-healthy lifestyle that includes diet, exercise and stress reduction, as well as early detection of heart disease and aggressive medical intervention to reduce its impact. His clinical and informatics activities intersect as he drives the digital transformation of care delivery.
Before his medical career, Blum trained as an engineer and now applies his expertise in technology to health care as chief digital transformation officer and as executive director of the UCSF Center for Digital Health Innovation (CDHI). Previously, he was a leader of the successful enterprise deployment of Epic's electronic health record system and development of a large-scale networked enterprise data warehouse that supports the campuses' clinical, research and education missions, and expands data and information sharing and aggregation across the University of California. As executive director of CDHI, he leads UCSF's early-stage validation and incubation of digital health technologies to improve wellness preservation and disease management.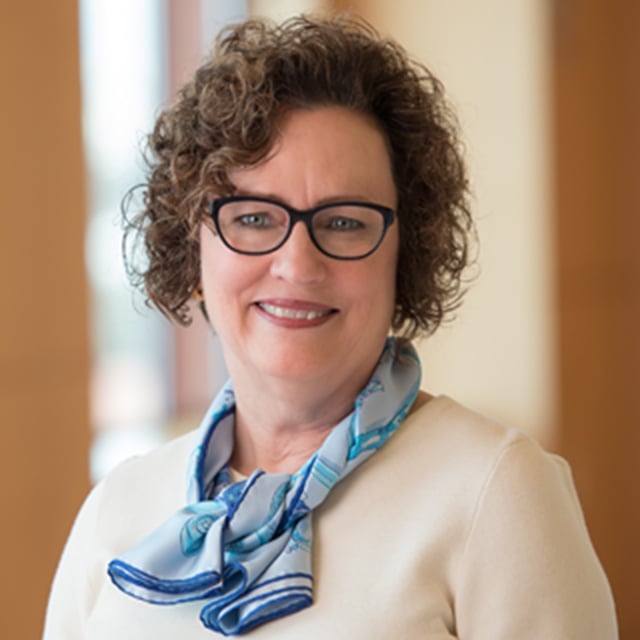 CHIEF OF STAFF | VICE PRESIDENT, ADMINISTRATION
Cynthia Chiarappa, MBA
Cynthia Chiarappa is vice president, administration, and chief of staff to the UCSF Health CEO. In this capacity, she serves as a senior adviser to and designate of the CEO, leading key initiatives in support of UCSF Health's operational and strategic priorities. Among other duties, she oversees the organization's Lean transformation, $358 million value improvement initiative, strategy deployment and UCSF Health Experience Division. She has more than 25 years of health care administration experience, including leading and influencing large cultural transformations.
Before joining UCSF, she was vice president of strategy at UCSF Benioff Children's Hospital Oakland, where she introduced and built a Lean transformation culture. She was also senior director of marketing and communications at California Pacific Medical Center in San Francisco. Chiarappa holds a bachelor's degree from the University of California, Davis, and a master of business administration from California State University, Sacramento.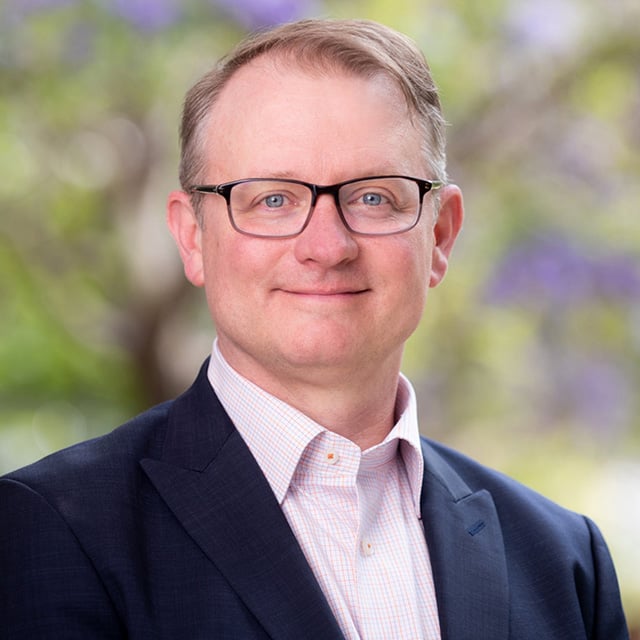 VICE PRESIDENT FOR REAL ESTATE, UCSF HEALTH
SENIOR ASSOCIATE VICE CHANCELLOR, UCSF
Brian Newman
Brian Newman is vice president for real estate at UCSF Health and a senior associate vice chancellor at UCSF. Newman oversees all campus real estate planning, space management and capital construction activities, as well as the UCSF Health Department of Design and Construction and UCSF Health Major Capital Projects. He and his team focus on delivering high-performing work spaces and patient care areas that are welcoming, easy to navigate and sensitive to UCSF's neighbors.
Newman previously was vice president of campus development at Oregon Health & Science University (OHSU), where he oversaw planning and development of OHSU's new campus on Portland's South Waterfront, with more than 2 million square feet of clinical, academic and research facilities. Before joining OHSU, he spent 15 years as a planning consultant and elected official working on land use and transportation projects in the Portland metro area. Newman has a master's degree in city and regional planning from the University of California, Berkeley.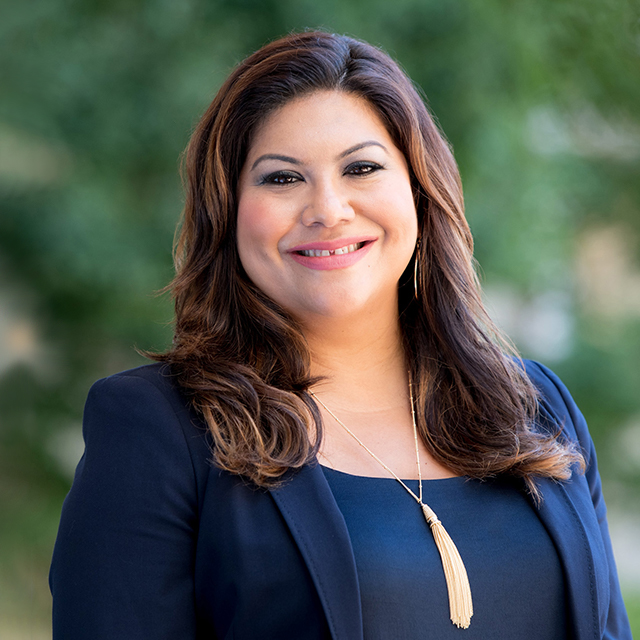 VICE CHANCELLOR, COMMUNITY AND GOVERNMENT RELATIONS, UCSF
Francesca Vega
Francesca Vega is vice chancellor of community and government relations for UCSF, where she facilitates the university's interactions with local, state and federal governments as well as its relationship with the business community, neighboring communities and various other stakeholder entities. Before joining UCSF, Vega was active in the political and public policy arenas for 15 years in Sacramento and Los Angeles. Strengthening the educational pipeline through access to affordable educational opportunities has been a critical aspect of her personal interests and professional work in the legislature and in public higher education.
Vega previously served as vice president of government and community relations at Cal State Northridge and as an assistant director of state government relations at UCLA. She began her professional career in the California State Assembly in 2001 and relocated to Los Angeles from Sacramento in 2005 to work with the late assembly member Marco Firebaugh. Vega has a bachelor of arts in government with a minor in sociology from California State University, Sacramento. She is a board member of the Chicano Latino Youth Leadership Project and co-chair of the UCSF Anchor Institution Steering Committee.