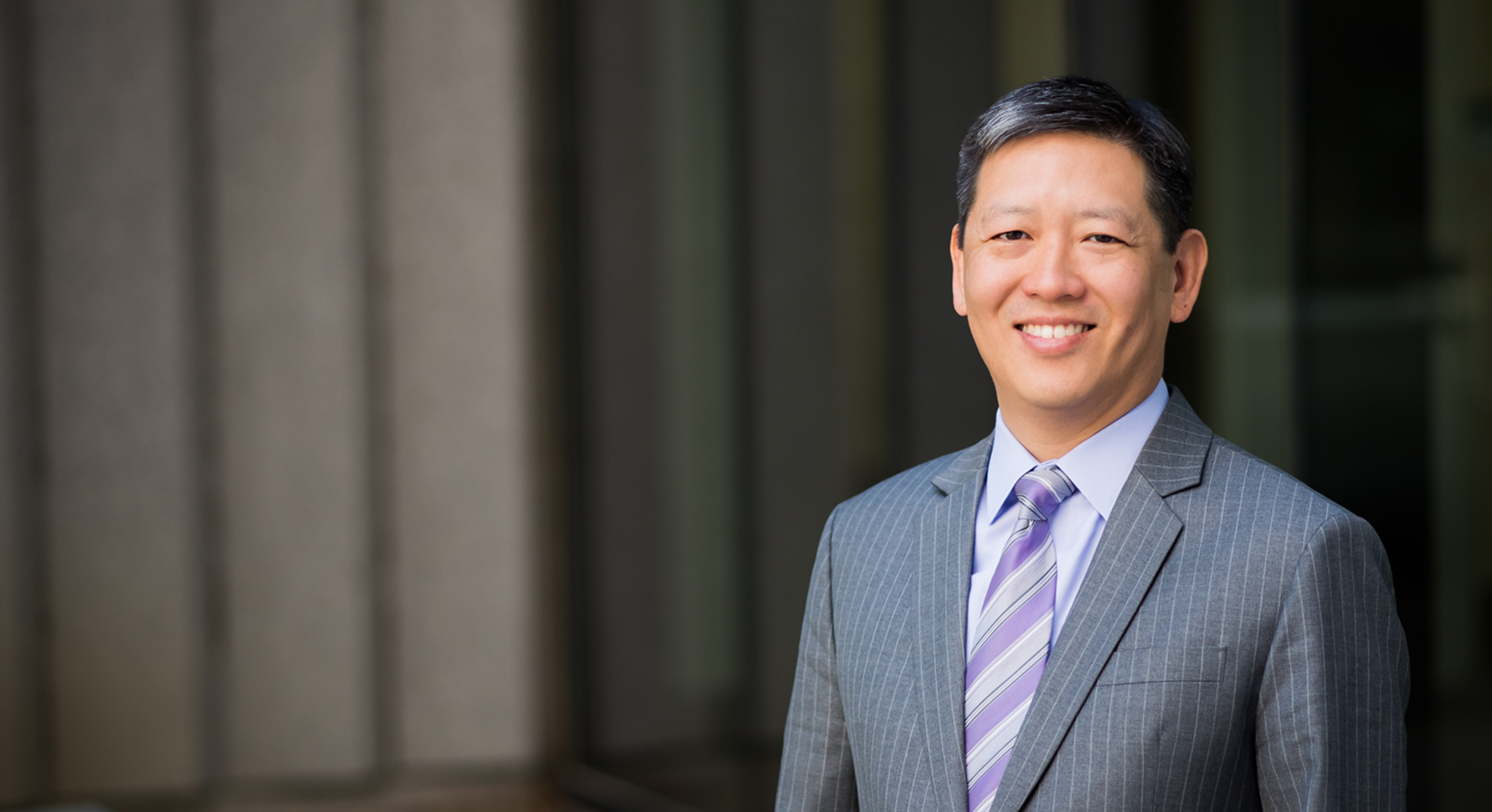 Felix Feng
MD
Radiation oncologist

Dr. Felix Feng is a radiation oncologist who specializes in diagnosing and managing genitourinary cancers (those of the genital or urinary organs). He cares for patients with high-risk aggressive prostate cancers as well as oligometastatic disease, a type of cancer in which cells from the original tumor form new tumors in other parts of the body. His therapeutic approaches include intensity-modulated radiation therapy (which delivers precise doses of radiation to a tumor or specific areas within the tumor) as well as stereotactic ablative radiotherapy (which delivers an intense radiation dose to a tumor while protecting nearby organs).
A physician-scientist, Feng studies how to improve outcomes for patients with prostate cancer. His laboratory focuses on identifying and validating biomarkers associated with resistance to treatment in patients with prostate cancer, and on overcoming such resistance with targeted therapy. He is nationally known for his approaches of using molecular biomarkers to guide or personalize radiation therapy. He has helped conduct numerous clinical trials (evaluations of potential new treatments) and is co-principal investigator on one of the first biomarker-driven clinical trials for patients with metastatic prostate cancer. He is the principal investigator on multiple research projects given grants from various federal sources and foundations.
Feng earned his medical degree at Washington University School of Medicine, where he received awards for his research and academic achievements. He completed a residency and fellowship in radiation oncology at the University of Michigan.
After completing his fellowship, Feng joined the University of Michigan faculty. In addition to directing the translational genomics division there, he co-led the multidisciplinary clinic for prostate cancer patients and directed the radiation oncology department's genitourinary cancer program. He joined UCSF in 2016.
Feng has published more than 130 peer-reviewed scientific articles. His research has received many awards.
Education

Washington University School of Medicine, 2002

Residencies

University of Michigan, Radiation Oncology, 2005

Fellowships

University of Michigan, Radiation Oncology, 2010