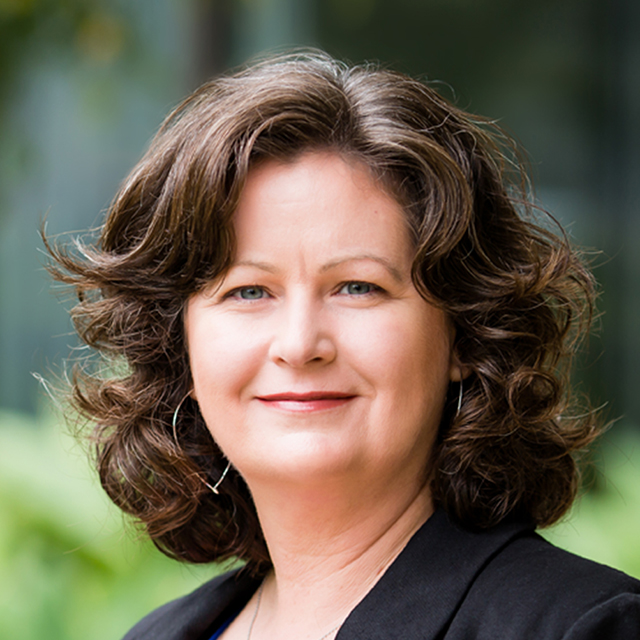 Amie M. Blanco
CGC
MS
Director of Clinical Services, Cancer Genetics and Prevention Program

Amie Blanco is clinical services director for the Cancer Genetics and Prevention Program, which provides risk assessment and genetic counseling to cancer patients and their relatives. She counsels families and helps them understand their cancer risk, advantages and disadvantages of genetic testing, surveillance recommendations, options for surgeries that reduce risk and other cancer prevention strategies. She is the lead genetic counselor in UCSF's prevention program for hereditary gastrointestinal cancer.
After completing undergraduate studies at the University of San Diego, Blanco worked in a biotechnology laboratory, where she focused on identifying small molecules for cancer treatment. She then earned a master's degree in genetic counseling at the University of Texas Health Science Center at Houston and University of Texas MD Anderson Cancer Center, where she completed a fellowship in cancer prevention education.
Blanco has written about hereditary cancer syndromes for numerous publications, including a chapter on genetic risk assessment and counseling for the fifth edition of Everyone's Guide to Cancer Therapy.
Blanco is a member of the National Society of Genetic Counselors and International Society for Gastrointestinal Hereditary Tumours. She is widely recognized as an expert in the diagnosis and management of hereditary cancer syndromes. Currently, she is the Gordon and Betty Moore Endowed Counselor of Hereditary GI Cancer Prevention at the UCSF Helen Diller Family Comprehensive Cancer Center.
Board Certifications

Genetic Counselor, American Board of Genetic Counseling
Please check with your health insurance plan regarding coverage for this type of care. Not all providers at UCSF are covered by every insurance plan.