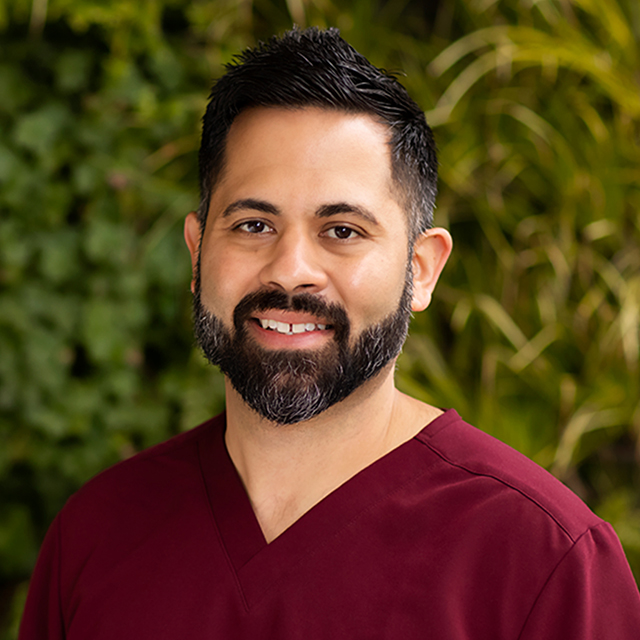 Nikhraj (Nick) Brar
MD
Pain medicine specialist and physiatrist

Dr. Nikhraj (Nick) Brar is a pain medicine specialist and physiatrist, a specialist in physical medicine and rehabilitation. He has a special interest in treating spinal pain, musculoskeletal pain and peripheral nerve pain disorders. He has expertise in performing procedures and implanting devices using fluoroscopy, a type of imaging that involves a continuous X-ray. Brar uses his background as a physiatrist to treat the whole patient, integrating physical, psychological and social aspects of a patient's pain condition to design a treatment plan tailored to each individual.
After earning a bachelor's degree in economics from the University of Southern California, Brar completed his medical degree at the University of California, Irvine. He completed a residency in physical medicine and rehabilitation at Stanford University and a fellowship in pain medicine at UCSF. He also earned certifications in healthcare informatics from the University of Chicago and executive health care leadership from Cornell University. In 2016, Brar joined the faculty at UCSF, where he has been instrumental in developing and running two lecture series on musculoskeletal pain medicine and the business of pain medicine.
Brar has developed a reputation as a health care leader, having been instrumental in founding interventional pain management and spine management service lines for several healthcare organizations. He has also served as a department chair, as a regional medical director, and in the executive roles at the C-suite level at hospitals, medical groups and healthcare organizations.
Education

UC Irvine, MD, 2010

Residencies

Stanford University, Physical Medicine and Rehabilitation, 2014

Fellowships

UCSF, Pain Medicine, 2015