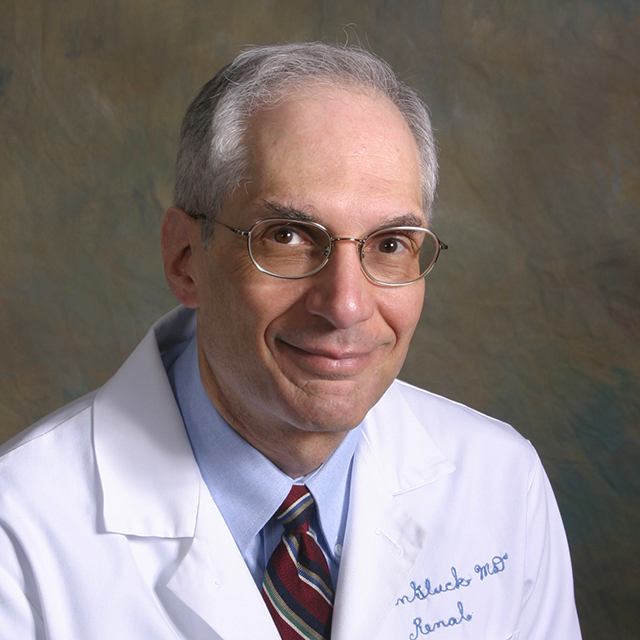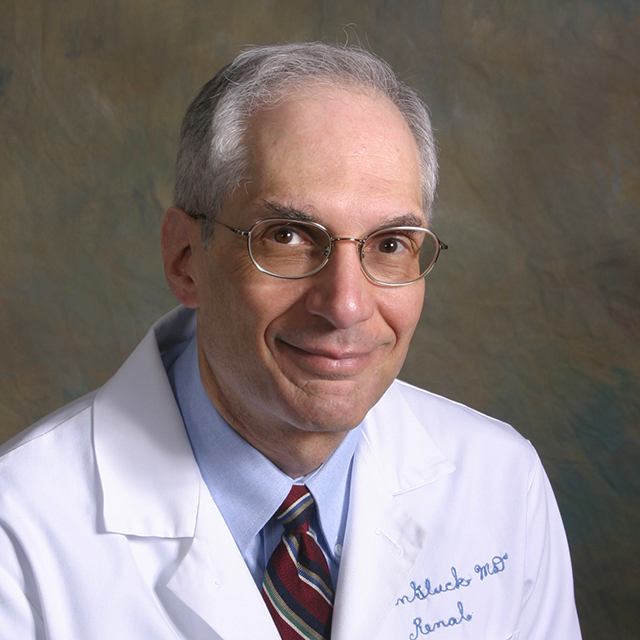 Stephen Gluck
MD
Nephrologist

Dr. Stephen Gluck is a nephrologist who cares for patients visiting the clinic as well as during hospitalization. He has expertise in a wide spectrum of kidney conditions, including inherited and genetic diseases as well as electrolyte disorders. He also treats patients in outpatient dialysis centers.
In his research, Gluck investigates certain specifics of kidney function to further medical understanding of disease processes.
Gluck earned his medical degree from the University of California, Los Angeles. He completed a residency in internal medicine at New York–Presbyterian/Columbia University Medical Center, where he later completed a fellowship in nephrology.
Education

UCLA School of Medicine, 1977

Residencies

New York-Presbyterian/Columbia University Medical Center, Internal Medicine, 1980

Fellowships

New York-Presbyterian/Columbia University Medical Center, Nephrology, 1983

Board Certifications

Internal Medicine, American Board of Internal Medicine

Nephrology, American Board of Internal Medicine

Academic Title

Professor

Languages

Spanish