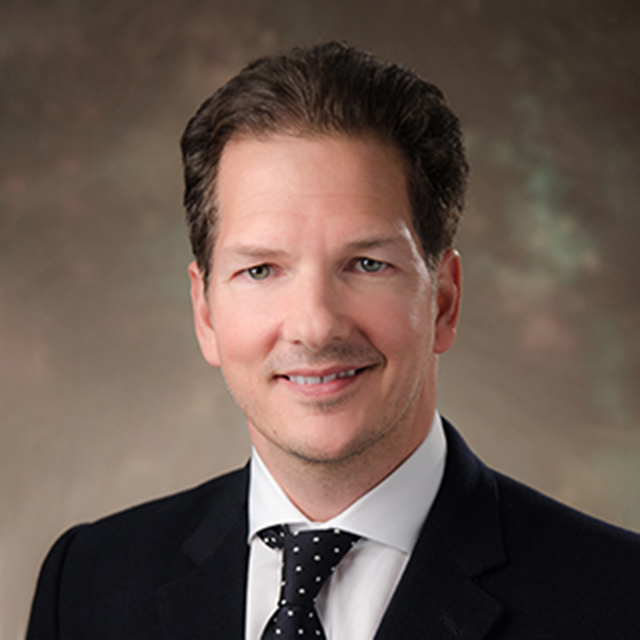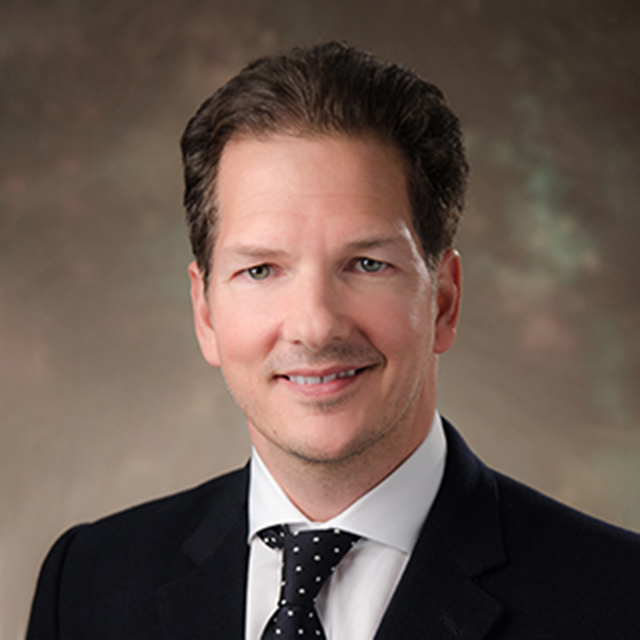 Christopher Ames
MD
Co-director, Spinal Surgery and UCSF Spine Center
Director, Spine Tumor and Spinal Deformity Surgery
Neurosurgeon

Dr. Christopher Ames is a neurosurgeon who specializes in caring for patients with tumors. These include chordoma (a cancerous tumor that grows along the spine), chondrosarcoma (a rare cancer that affects bones or their surrounding soft tissues), giant cell tumor (an aggressive noncancerous tumor), soft tissue sarcoma (cancer affecting connective tissues) and sacral tumors (those affecting the sacrum, a bone at the base of the spine). He directs surgery of spinal tumors and spinal deformities at UCSF. He also co-directs the combined high-risk spine service, the neuro-spinal disorders program and the UCSF Spine Center.
Ames directs UCSF's neurosurgical spinal deformity service, which performs more than 200 procedures each year to correct scoliosis (sideways curvature of the spine), kyphosis (curvature of the upper back), flat back syndrome, and chin-on-chest deformity in ankylosing spondylitis (a form of arthritis affecting the spine).
Ames also directs UCSF's spinal biomechanics laboratory. He serves as the UCSF site director for the International Spine Study Group and the AOSpine-SRS Scoli-RISK-1 Study, which conducts research on adults with spinal deformities who are undergoing complex surgery. He has published pioneering research on tumor surgery, how to classify spine deformities and other concepts that facilitate safer treatment planning for complex spine surgery. He also co-founded and directs the nonprofit research group Global Spine Analytics, which has pioneered the use of artificial intelligence decision support tools for surgery on adults with scoliosis. His research in spinal deformity has won numerous awards from the Scoliosis Research Society, including the Hibbs, Goldstein, and Whitecloud awards.
Ames earned his medical degree from the David Geffen School of Medicine at UCLA. He completed a residency in neurosurgery at the University of California, San Diego, where he served as chief resident. He completed a fellowship in complex spine surgery at the Barrow Neurological Institute.
Internationally recognized for his work in spinal tumors, spinal deformities, scoliosis and cervical kyphosis (a curvature of the neck), Ames has published articles in more than 400 peer-reviewed publications. He serves as spine section lead editor for the journal Operative Neurosurgery. An internationally honored lecturer, he has presented to meetings of the Spine Society of Australia, Argentine Spine Society, Berlin Spine Society, Brazilian Spine Society, Japanese Orthopaedic Association, Japan Neurosurgical Society, Korean Spinal Neurosurgery Society and Asia Pacific Spine Society. He has served as chairman for more than 100 national and international courses that teach surgical techniques for advanced tumors and deformities to neurosurgeons and orthopedic surgeons around the world. He has been a visiting professor at Hospital for Special Surgery, the University of California, Los Angeles and Massachusetts General Hospital.
San Francisco Magazine named Ames to its top doctors list from 2015 to 2019, and Castle Connolly named him one of the country's top doctors for both neurosurgery and cancer from 2010 to 2019.
Education

David Geffen School of Medicine at UCLA, 1991

Residencies

UC San Diego, Neurosurgery, 2001

Fellowships

Barrow Neurological Institute, Complex Spine Surgery, 2002

Board Certifications

Neurological Surgery, American Board of Neurological Surgery

Academic Title

Professor